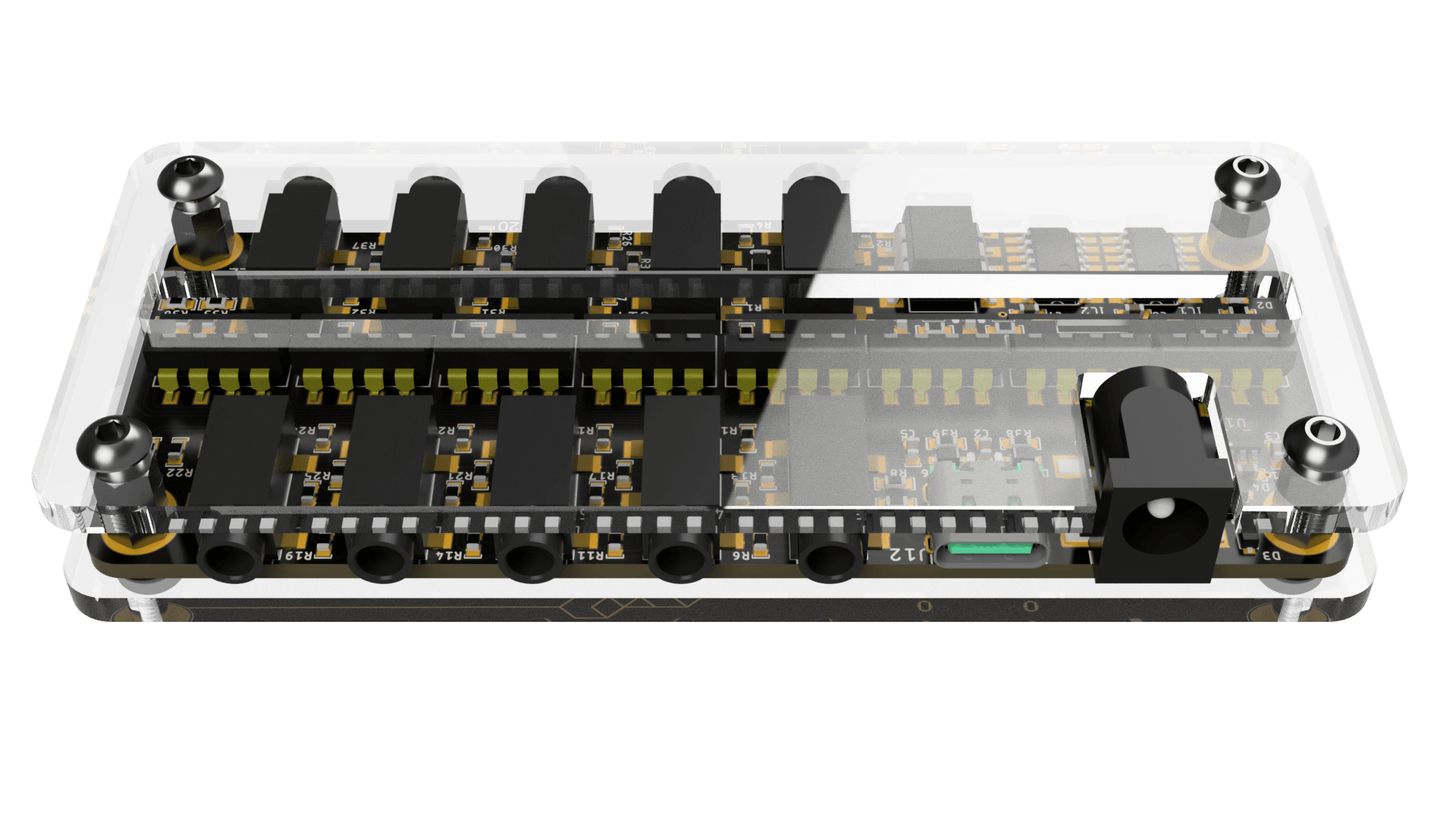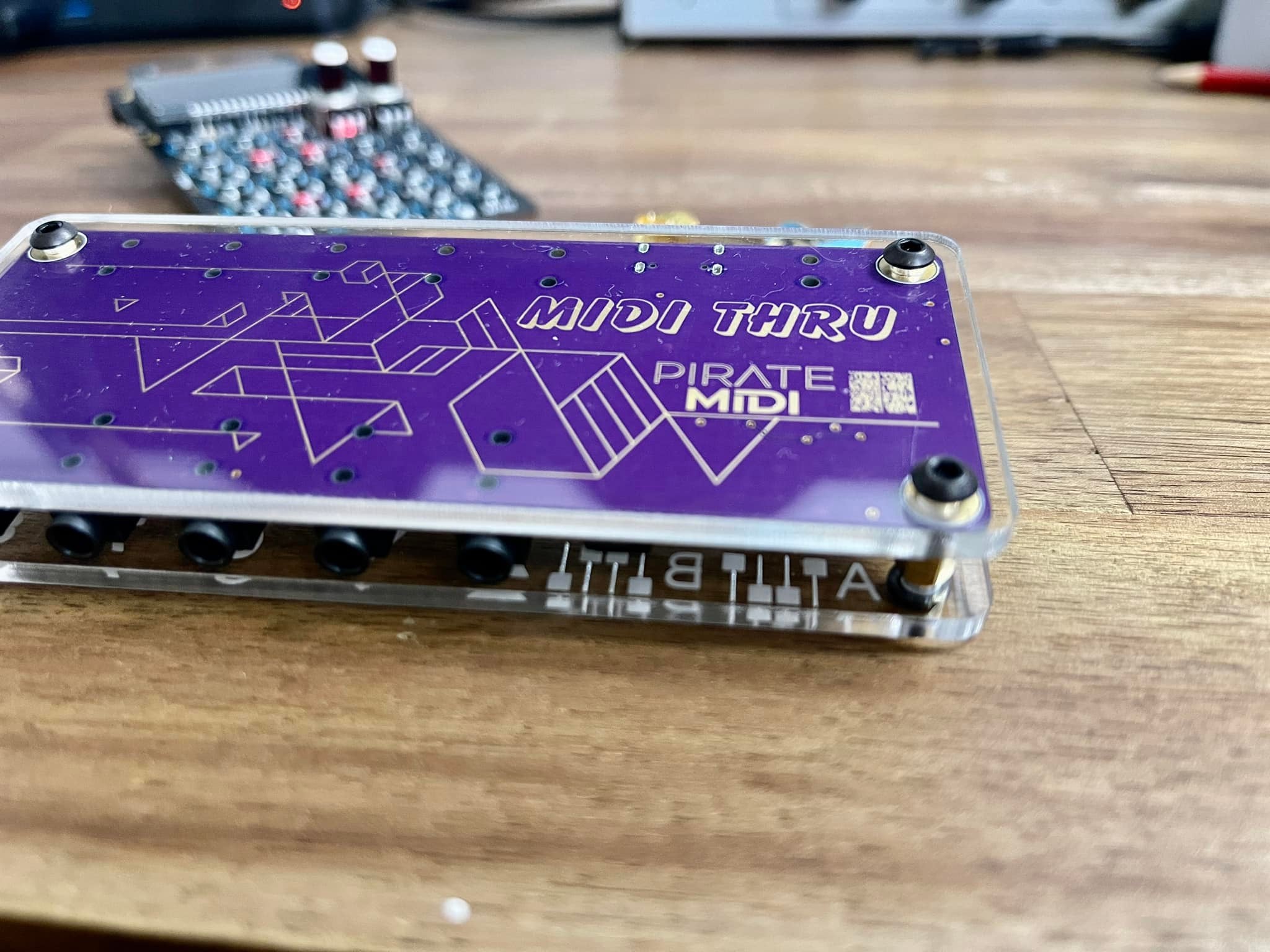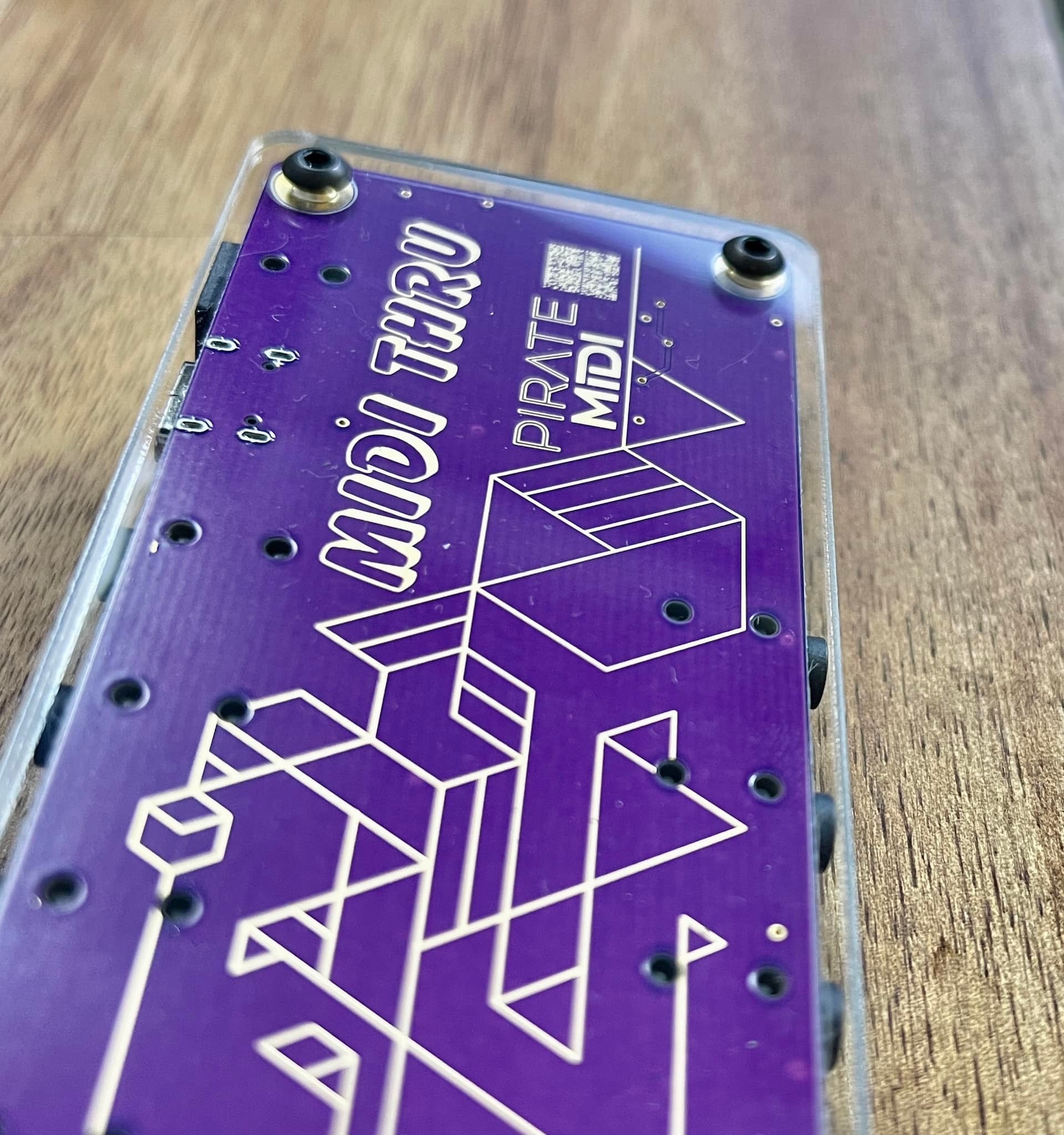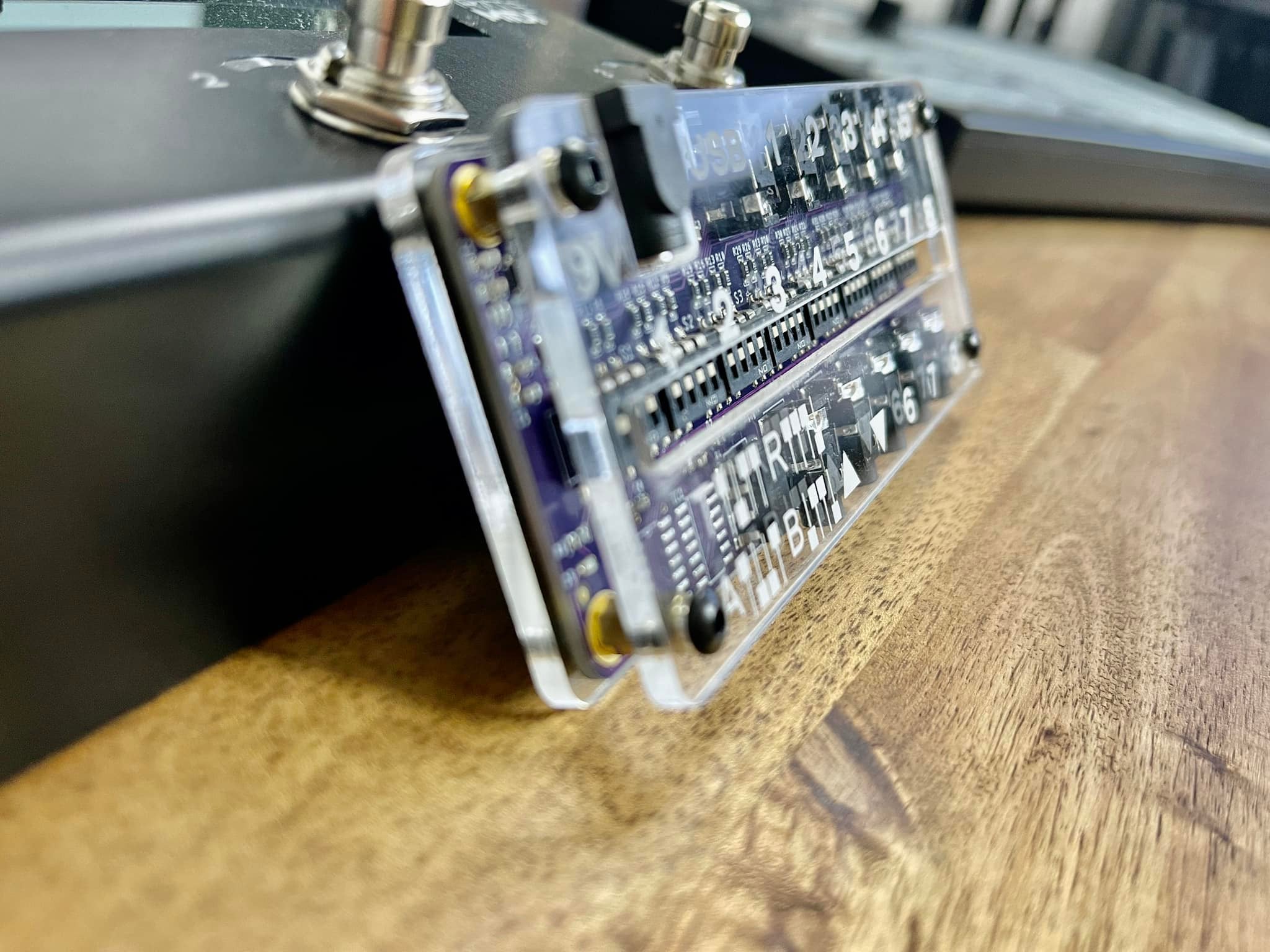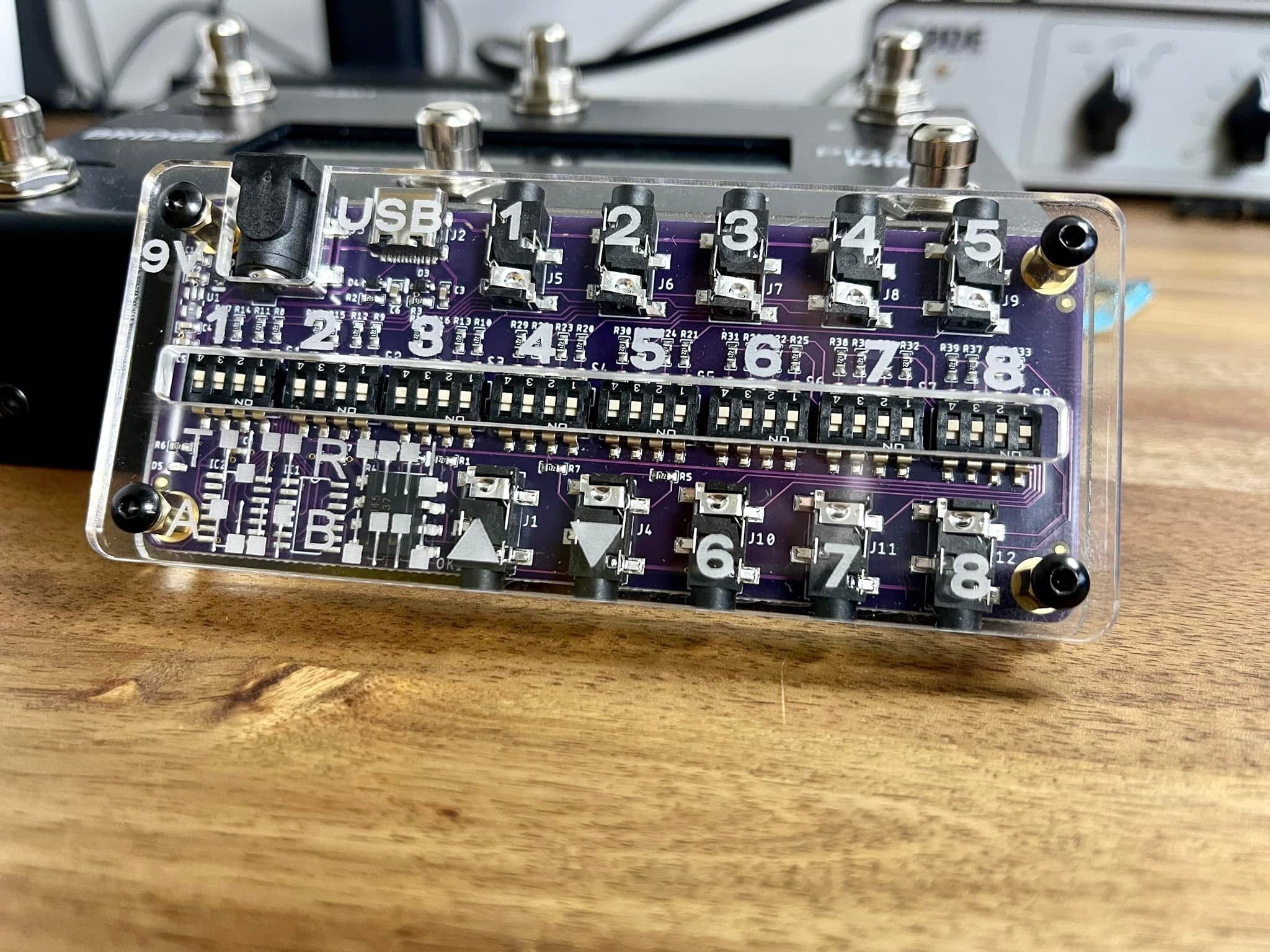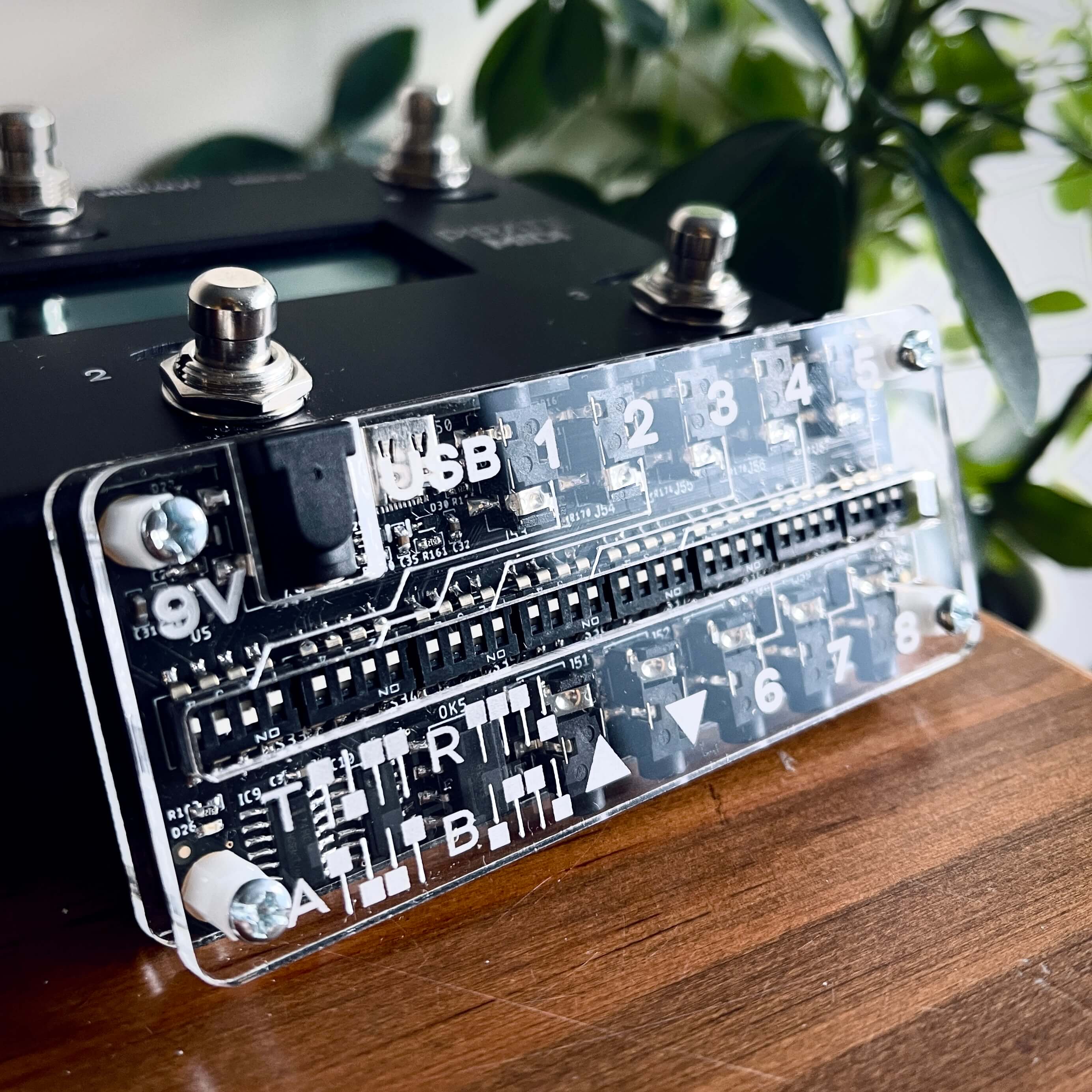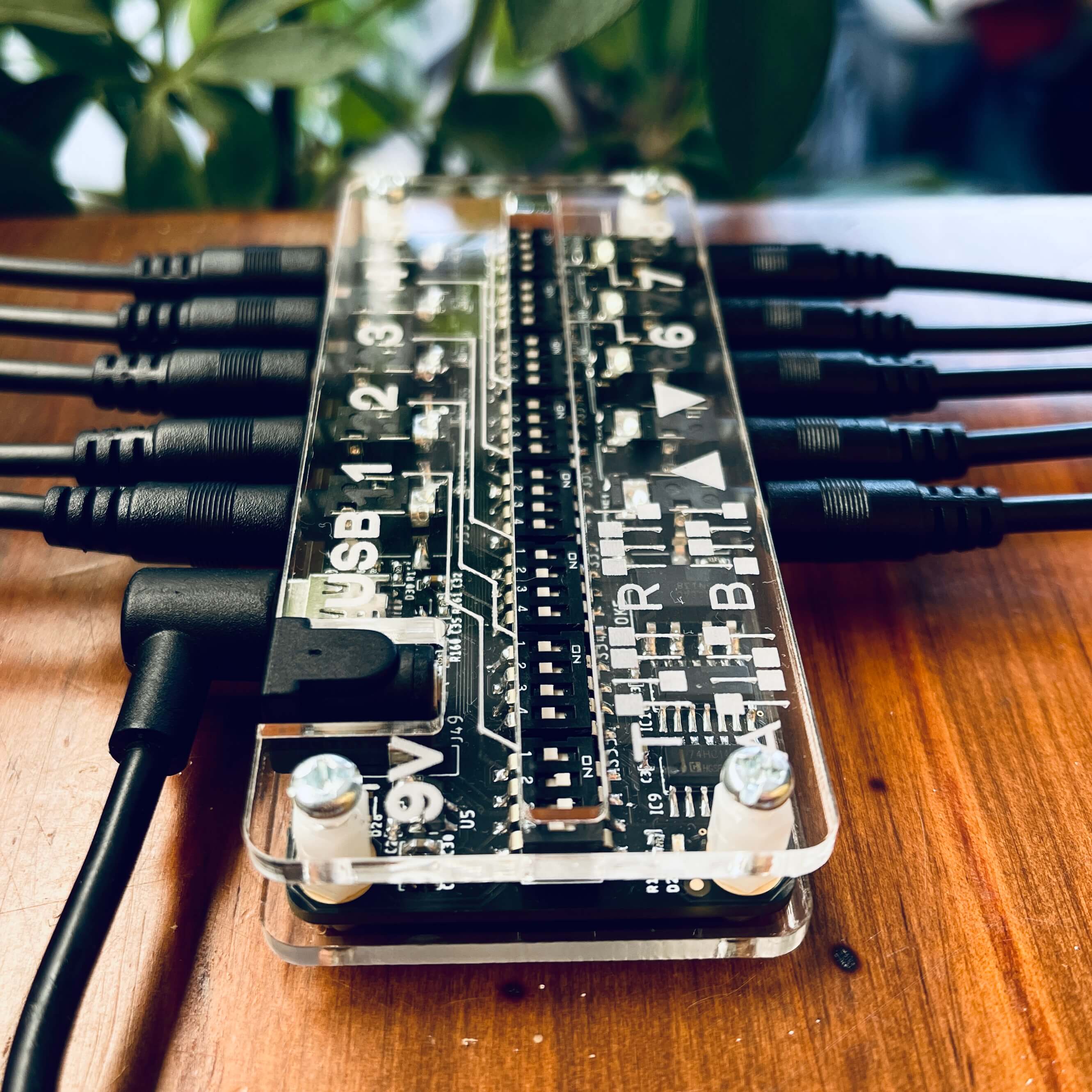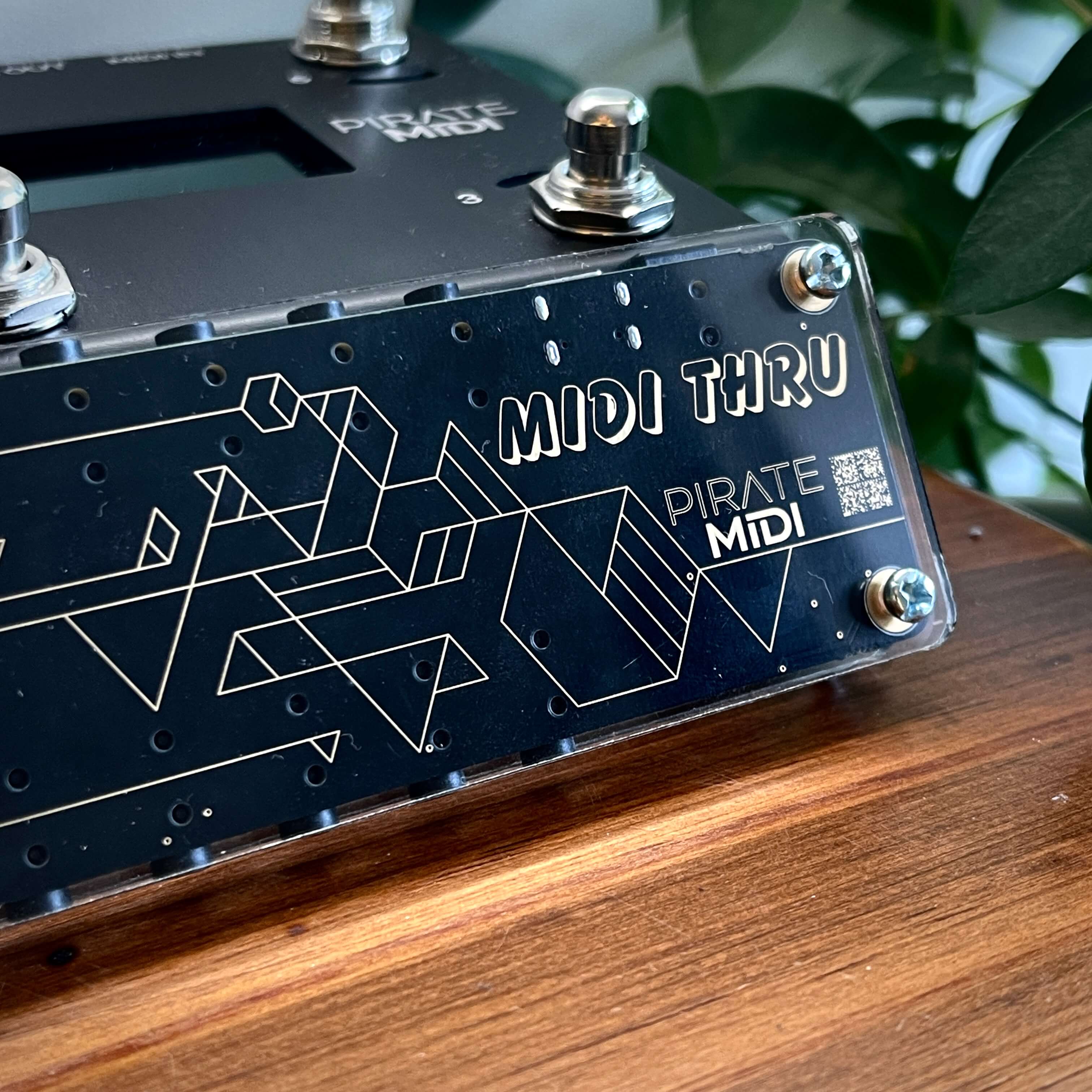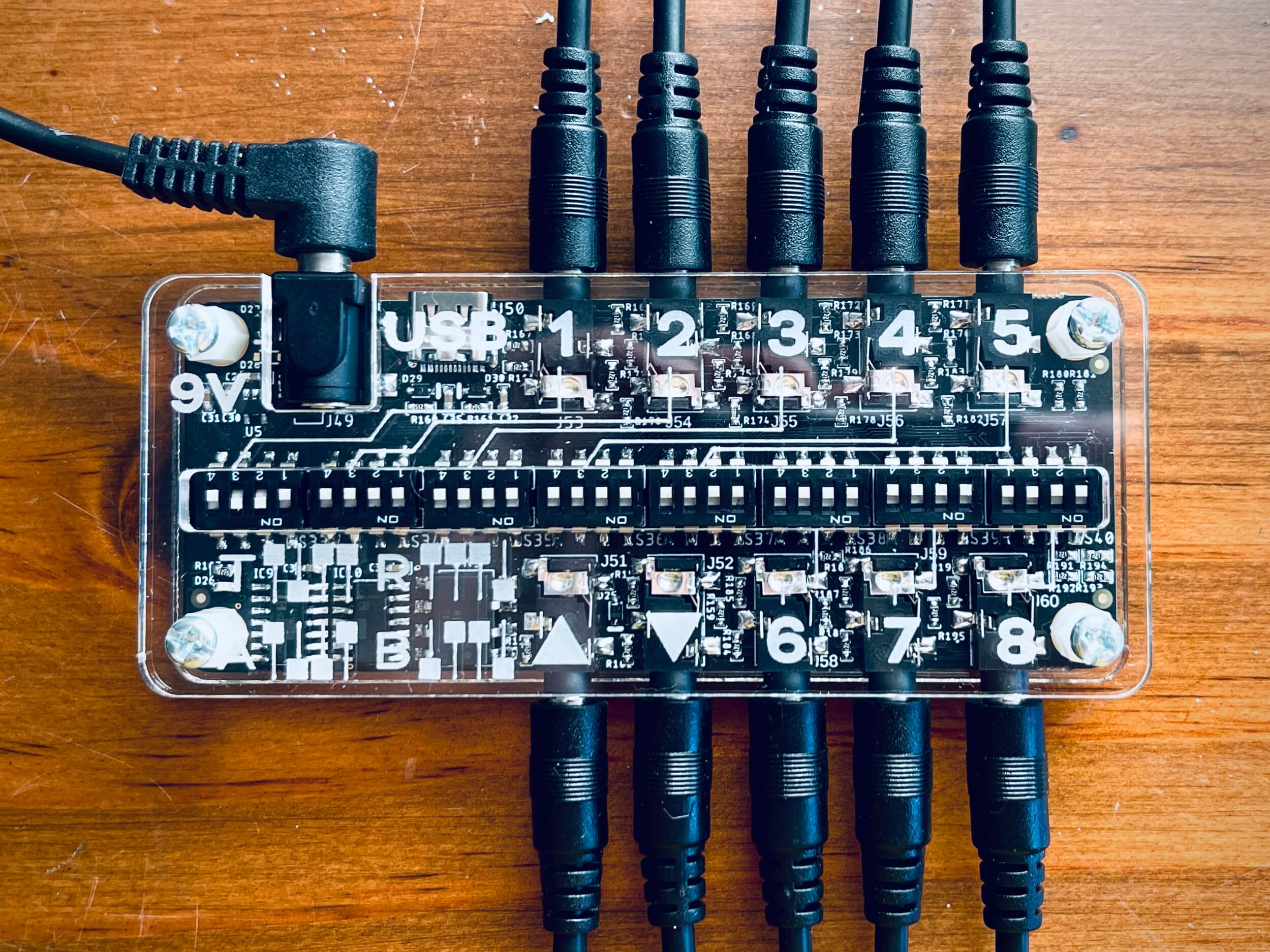 OPEN SOURCE MIDI THRU HUB
In, Thru, and 8x switchable outputs for Type A/B, Tip Active, Ring Active, and Y Split.
Powered by 9v DC centre-negative power (standard effects pedal type) or USB type C. note: USB is only for power - no USB MIDI features.
Switch between MIDI type with the onboard dipswitches:

Type A
Type B
Tip Active
Ring Active
Tip & Ring Active (use with Y-Splitter)
Comes as a mostly-assembled kit with:

Fully assembled and fully functional circuit board
Top acrylic cover piece with laser etched labels
Bottom acrylic cover piece
4x Standoffs

8x Screws
1x Allen key
Only 115mm x 50mm x 14mm and fits under any pedalboard
Cable adapters for 6.35mm TRS and DIN5 also available. 
Open Source repository found here.

This product's production has been ceased. Once stock is sold, it will not be made available in this form again. 
Current Draw:
Width: 115 mm
Depth: 50 mm
Height: 14 mm
Weight: 50 g
Color: Purple
All PIRATE MIDI devices are covered by a 12 month warranty for manufacturing defects and unreasonable wear of parts.

Australian consumers are additionally covered by Australian consumer law, giving extended protections for the life of the product according to the relevant legislation.