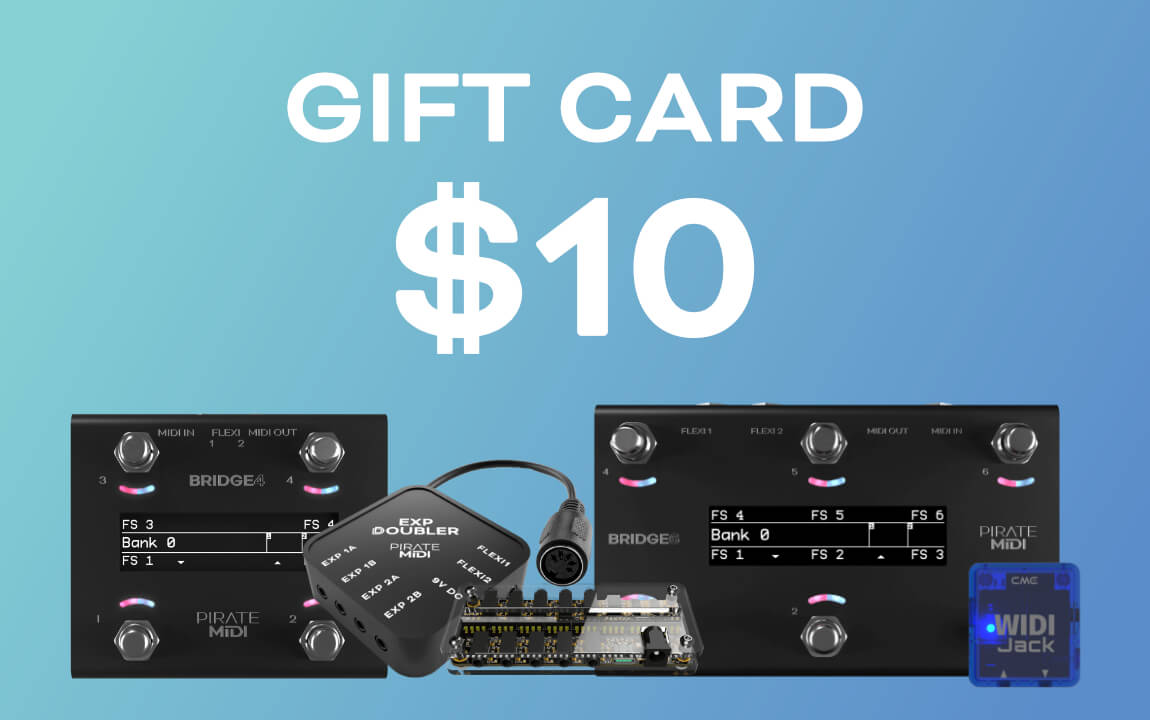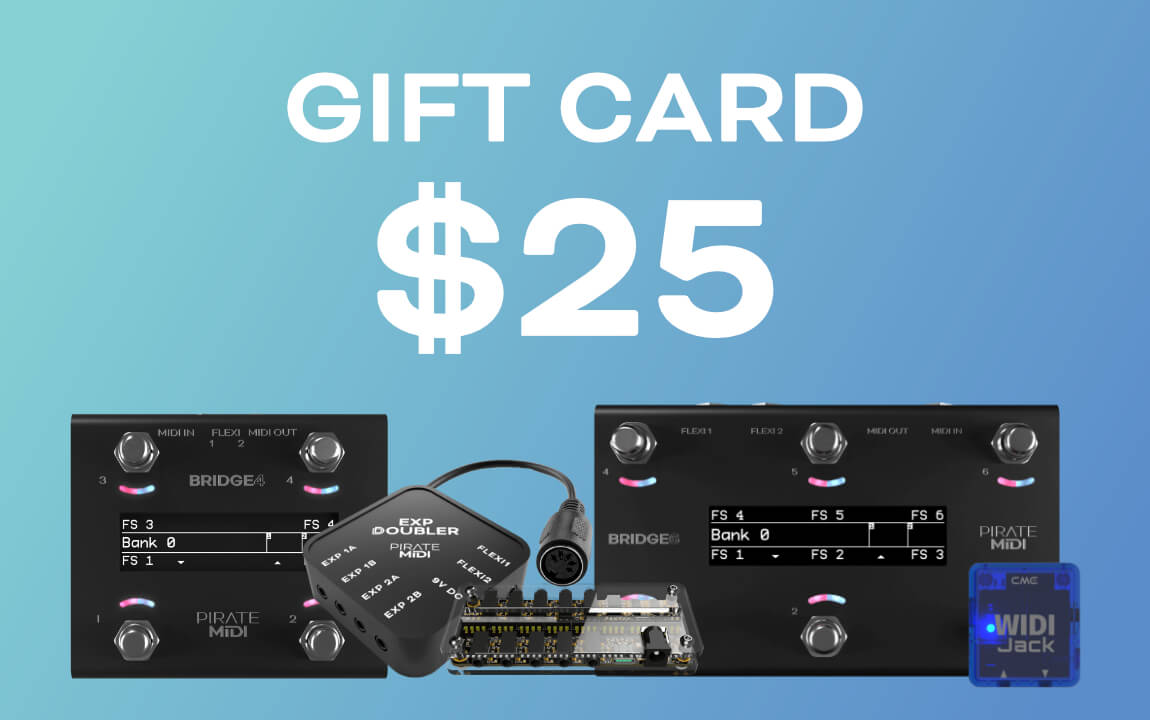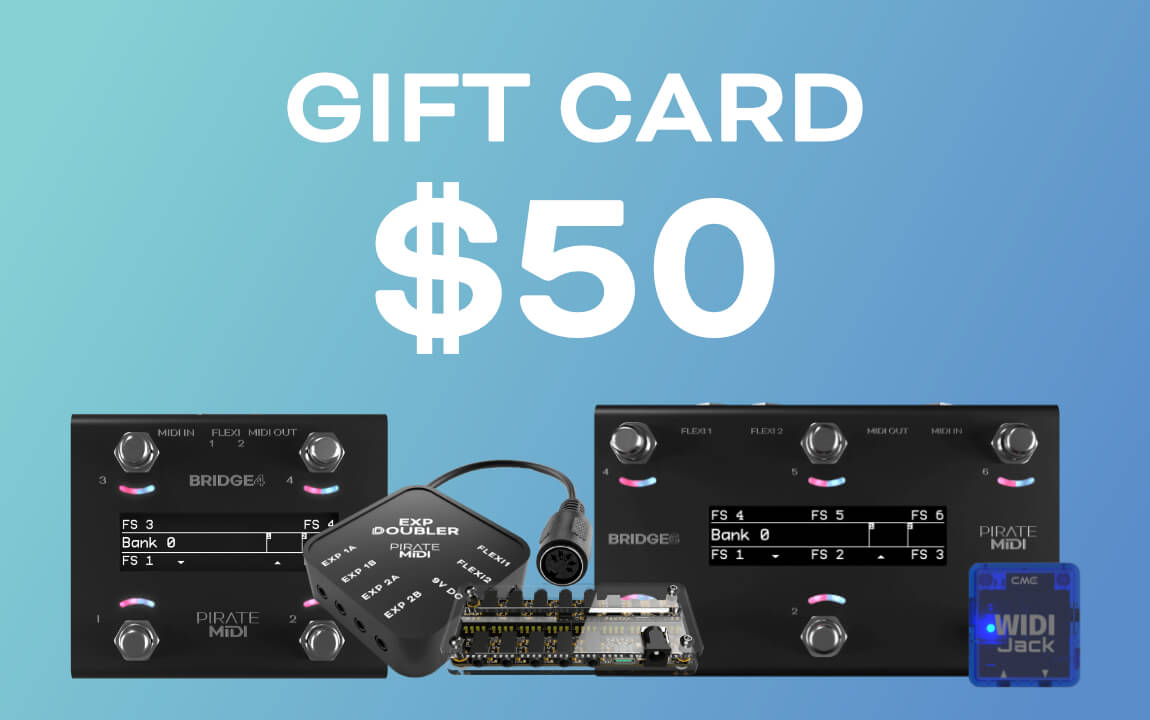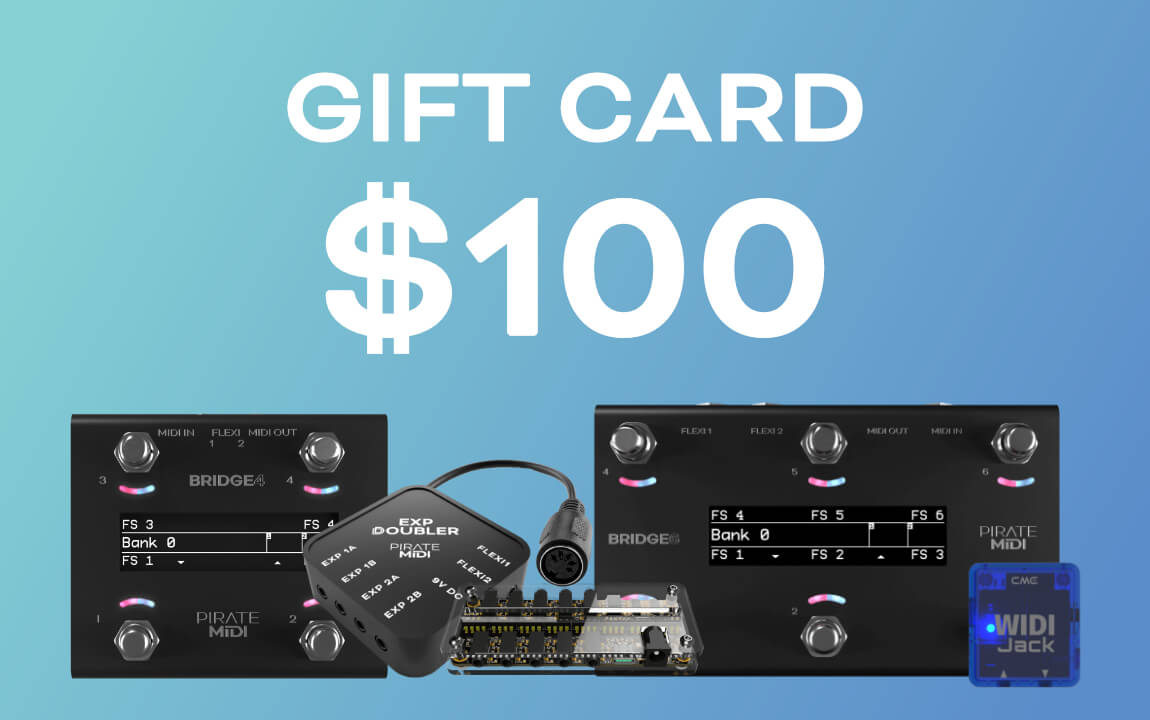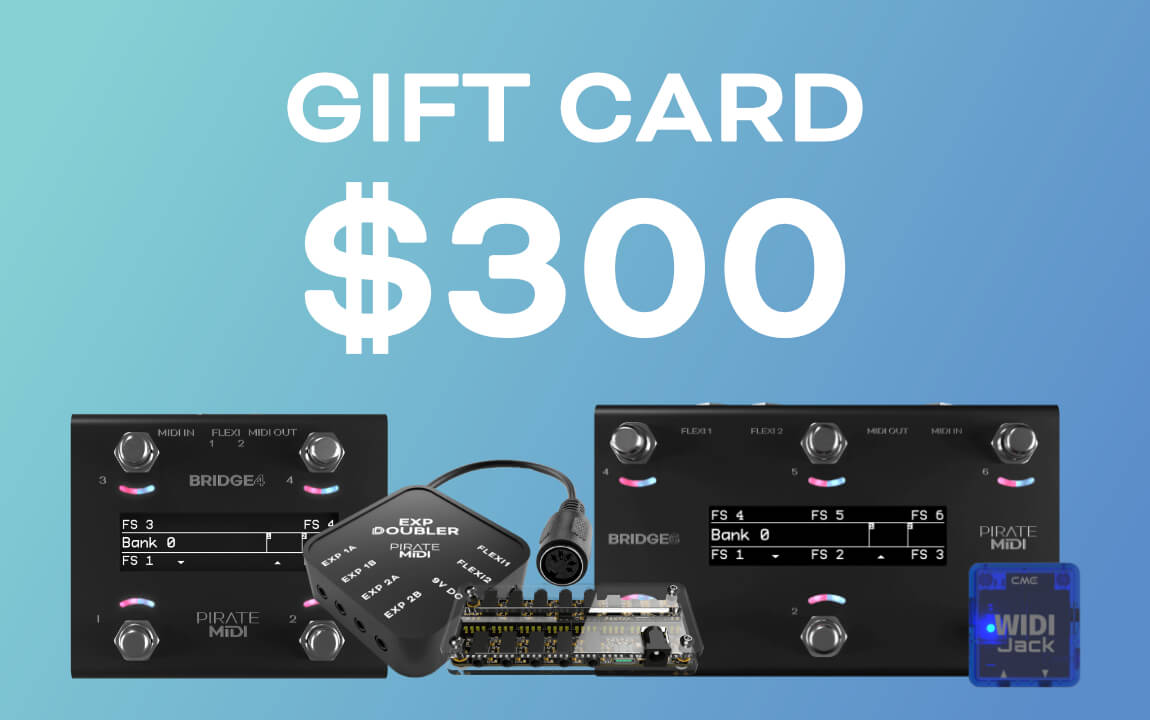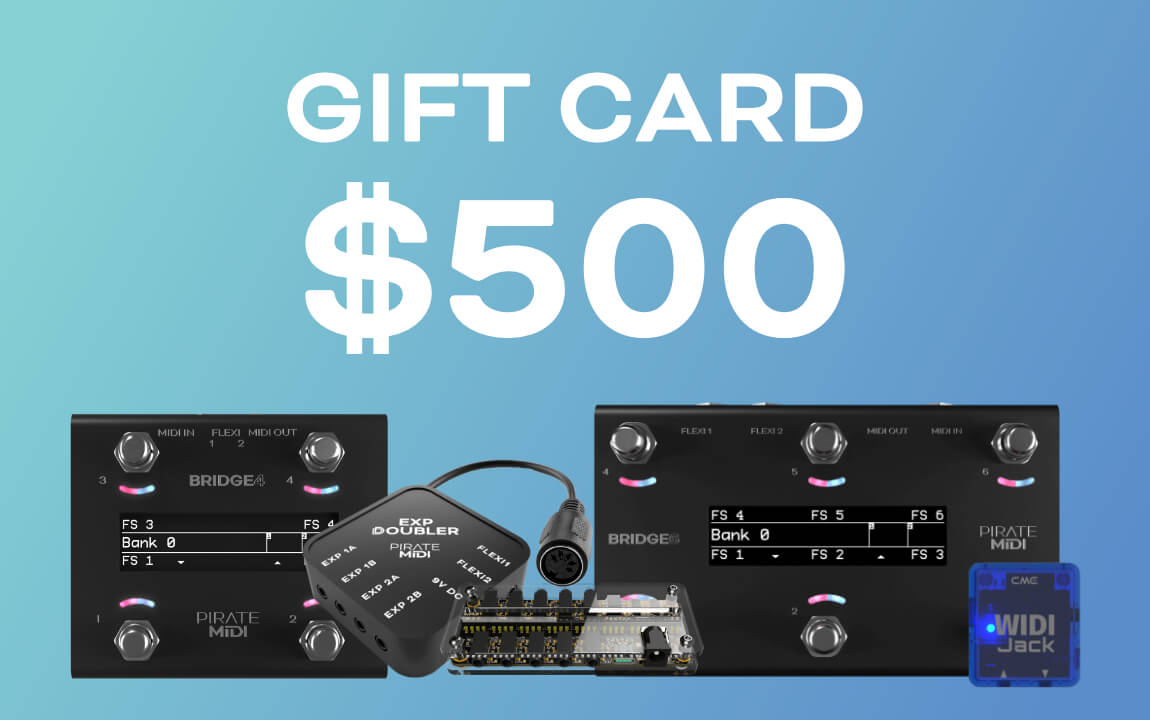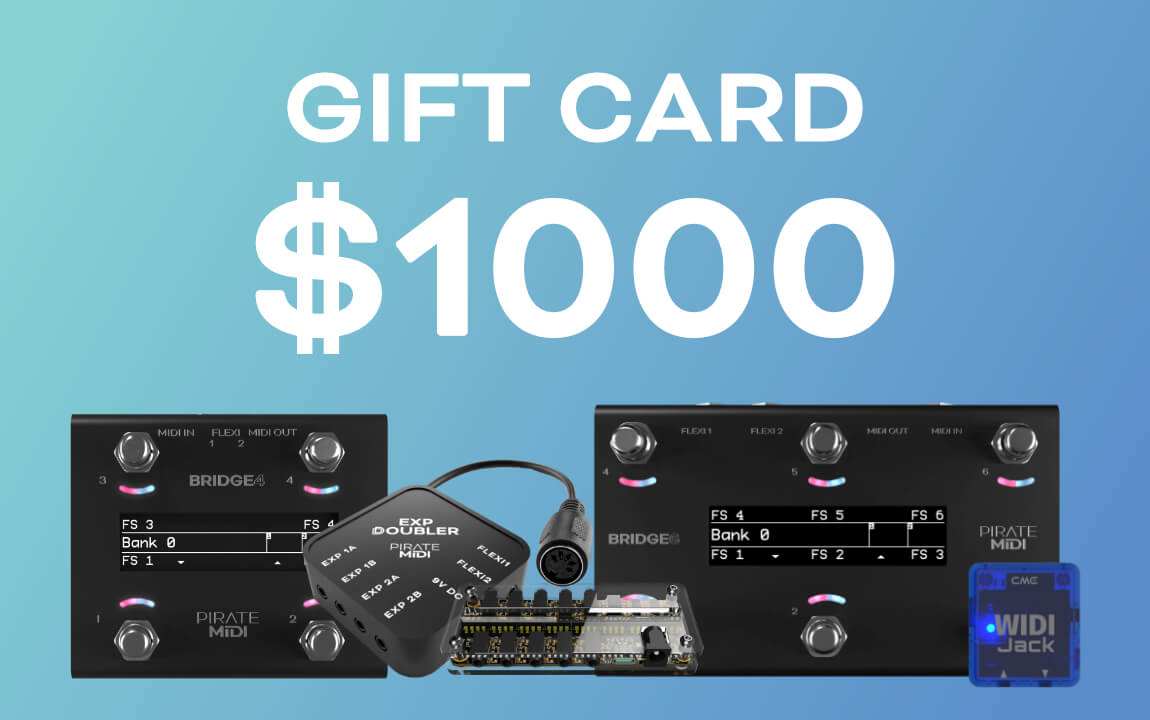 Friends, Relatives, Bandmates, lend me your ears! You can now purchase PIRATE MIDI store credit for your finest favourites.
Birthday, Anniversary, Christmas - the choice is yours. 
No expiry, and no limitations.
Current Draw:
Width:
Depth:
Height:
Weight:
Color:
All PIRATE MIDI devices are covered by a 12 month warranty for manufacturing defects and unreasonable wear of parts.

Australian consumers are additionally covered by Australian consumer law, giving extended protections for the life of the product according to the relevant legislation.