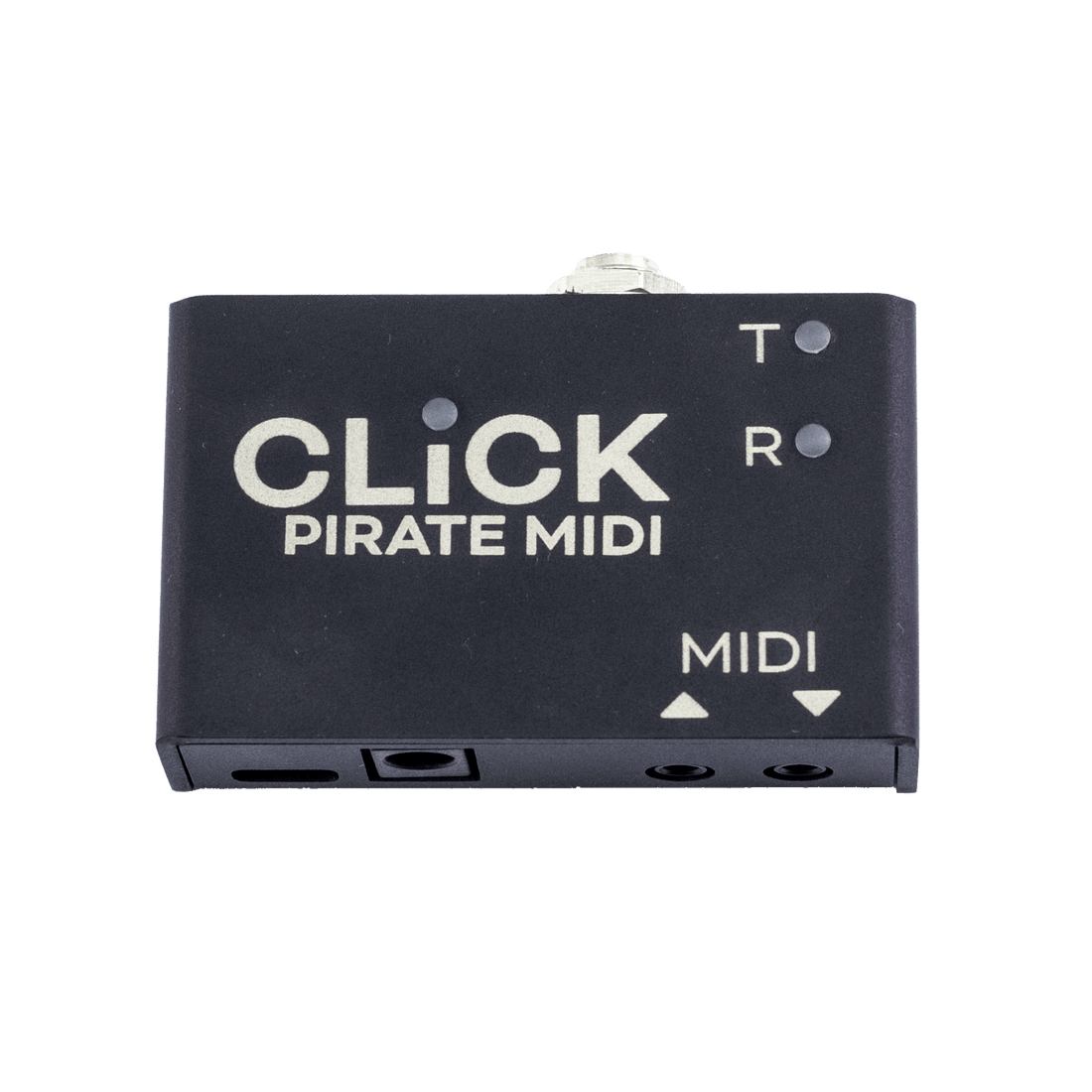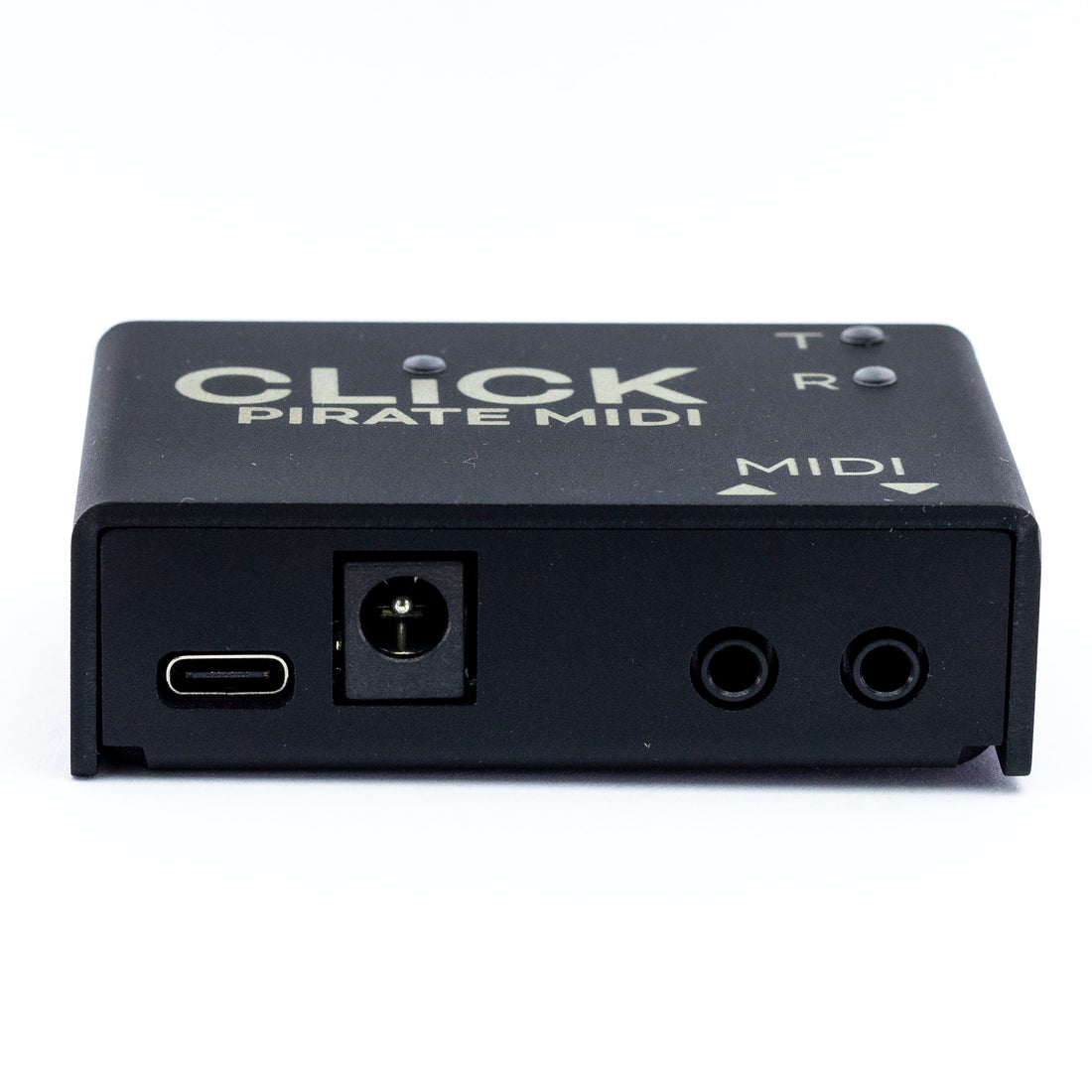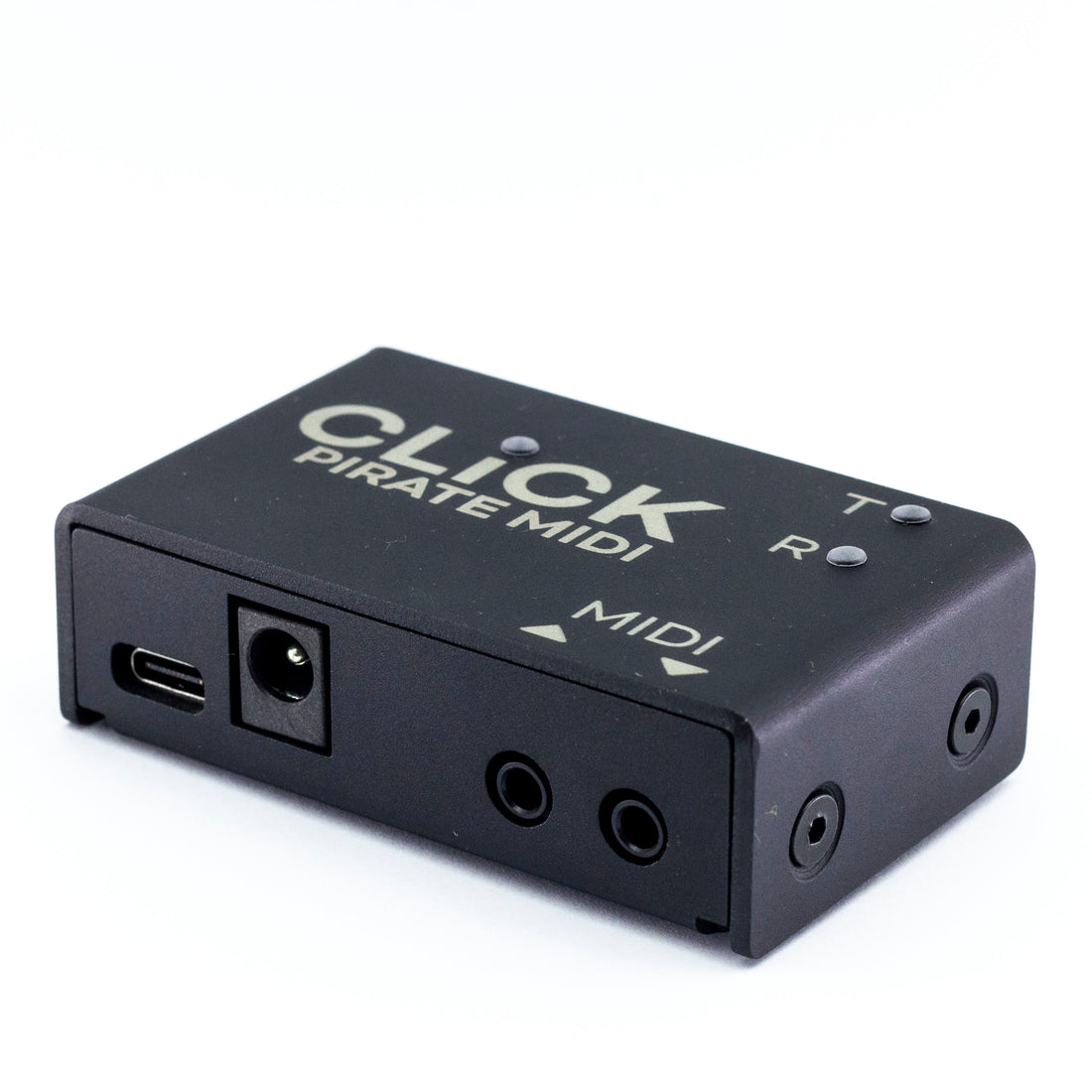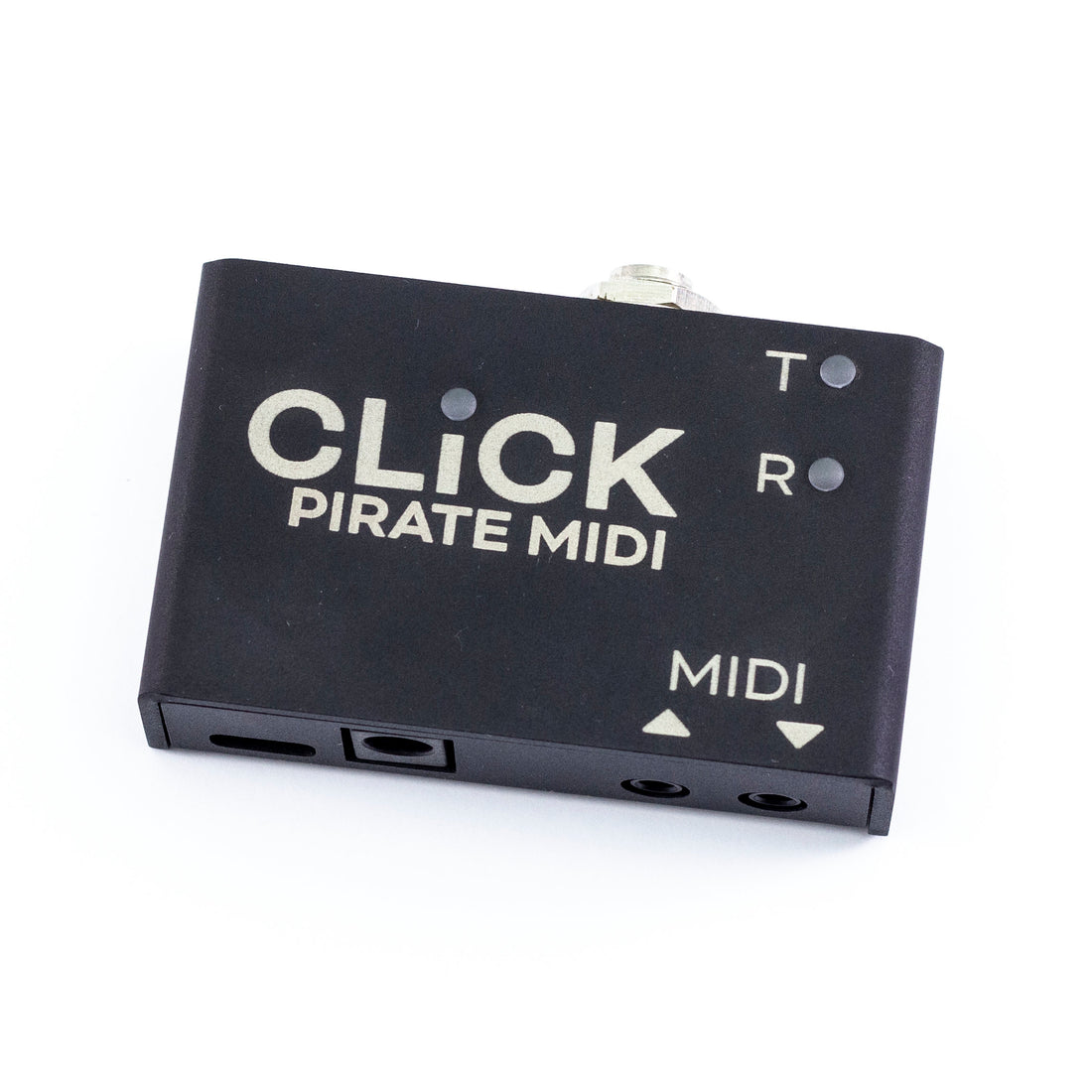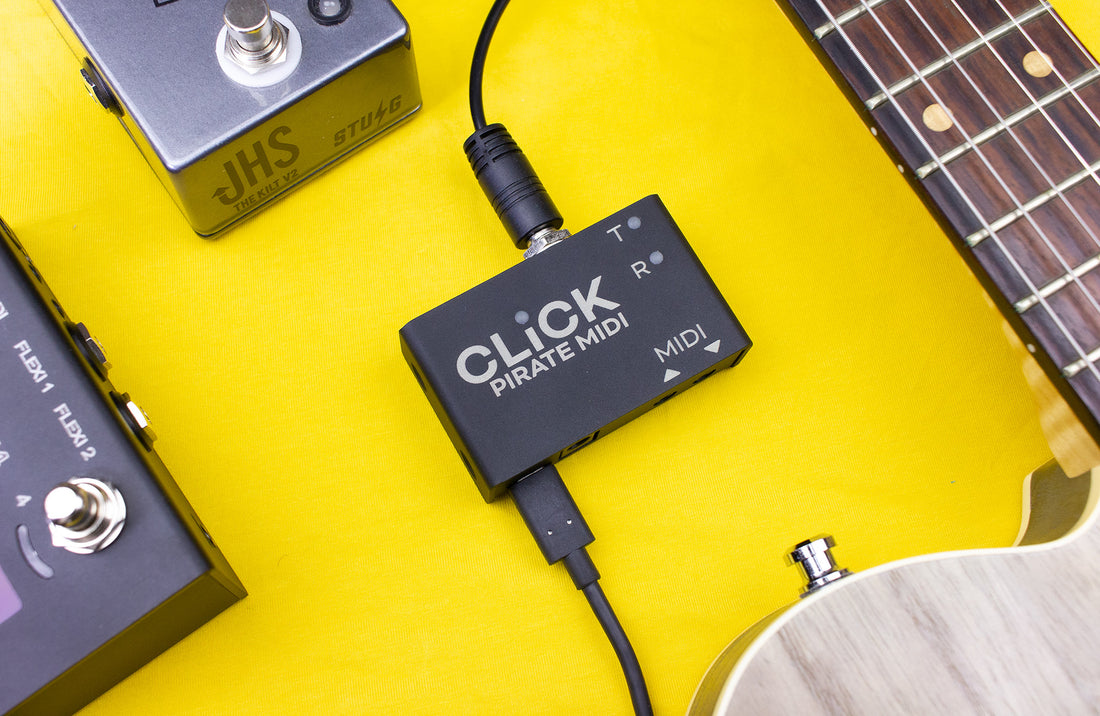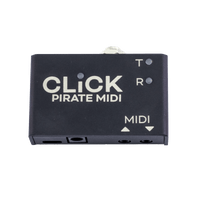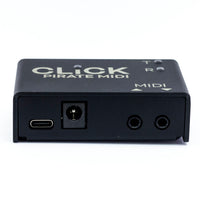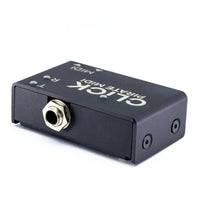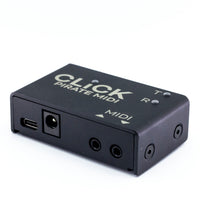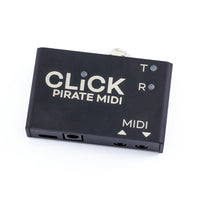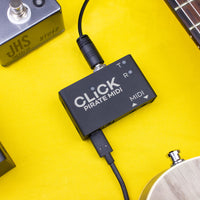 CLICK - MIDI Interface & Relay Switcher
Please note: If this item is marked as a preorder, it is non-refundable. For delivery time estimates, please visit our Preorder Status page
At just 22mm thin, this USB MIDI interface and 1/4" TRS switching jack with dual relays packs a real punch.

Control the relays with MIDI commands via 3.5mm TRS MIDI cable, USB MIDI, or even with a passive Aux Switch - no MIDI required! 
But the Relay Switching 1/4" TRS jack isn't the only feature. The Click is also a 1-in/1-out USB MIDI interface, so it's also one of the smallest, most rugged USB MIDI interfaces around! 
The two relays can be used to control the Tip, Ring, or Tip+Ring simultaneously on or off with toggle or momentary action depending on how you send the MIDI messages. 

If you want to control two TS switchable devices, rather than one TRS switchable device, you will need a Split-Y TRS to dual-TS cable. These are available at most music stores or online music retailers. 
Comes with 1m USB type-C cable in the box. 3.5mm TRS to 1/4" TRS or DIN5 adapters available from our web store.
Current Draw: 150 mA
Width: 70 mm
Depth: 43 mm
Height: 22 mm
Weight: 80 g
Color: Black
All PIRATE MIDI devices are covered by a 12 month warranty for manufacturing defects and unreasonable wear of parts.

Australian consumers are additionally covered by Australian consumer law, giving extended protections for the life of the product according to the relevant legislation.